BoBoKo Indonesian Café Chef Gets Small Business Help Via Cooking Competition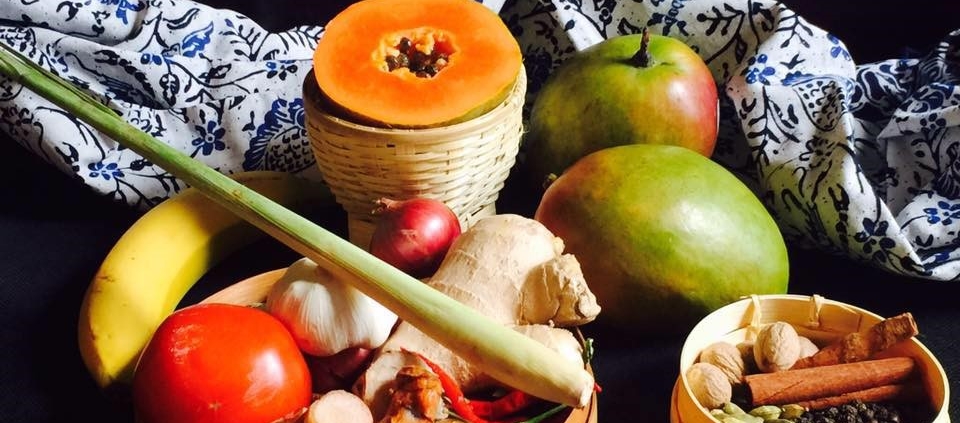 Ever since helping his father sell produce at farmer's markets and his mother cook for her small food business in a small town south of Bandung in the West Java province of Indonesia, opening a restaurant of his own has always appealed to Harrisonburg resident Hotmian Ridwan. With that passion for the food of his native Indonesia, a lot of hard work, and a little help from the programs of the Shenandoah Valley Small Business Development Center(SV SBDC), starting a small business has become reality for Ridwan.
Ridwan began working with the SV SBDC by participating in the "What's Cooking" program, where he finalized his business plan and learned the necessary steps for starting a business.
"I refined the BoBoKo Indonesian Café's concept by competing in a food related business concept competition, "What's Cooking Program," provided by the city of Harrisonburg and Rockingham County, Virginia's partnering with the Shenandoah Valley Small Business Development Center. I received further encouragement to open this café after achieving first place in the competition."
BoBoKo Indonesian Café has been proudly serving the Harrisonburg community traditional Indonesian cuisine ever since, emphasizing bold spices, rich flavors, and unusual tastes. Many reviewers call the café their local favorite:
"Our favorite restaurant in Harrisonburg!! We've had everything on the menu and love it all. Try the Indonesian noodles, they are to die for! Coconut pandan ice cream is amazing, so save room for that!"
The story of Ridwan's small start-up business success has been a long and inspiring jolurney of determination and grit. Ridwan came to the United States through the H-2B Visa program, a work program that allows qualified U.S. employers to bring foreign nationals to the United States to fill temporary nonagricultural jobs they are unable to fill with U.S. residents. Ridwan was hired as a cook in various hotels and restaurants across the country, and eventually earned U.S. permanent resident status through a sponsorship from a local business owner in Harrisonburg. He began working full time as a chef and was later promoted to assistant manager because of his strong work ethic and culinary skills. When he became a U.S. citizen through naturalization in 2017, Ridwan started the process of building his business dream — a restaurant of his own where he could commemorate and celebrate the culinary culture that had shaped him.
The BoBoKo menu features a diverse array of dishes from traditional soups to stir fry and curry. They are also known for catering to customers with dietary restrictions by offering dairy free, gluten free, and vegan options.
Today Ridwan has over a dozen employees and contributes significantly to the Harrisonburg community by hosting fundraisers, making charitable donations, and sponsoring local events such as the annual Blacks Run Clean Up.  No doubt the small business help and encouragement Ridwan received through the Shenandoah Valley Small Business Development Center's programs were a catalyst for bringing this popular eatery to life.
Keeping Up with BoBoKo Indonesian Café
To check out BoBoKo's extensive menu and learn more about them, you can either order online or visit them at 217 S Liberty St #102 in Harrisonburg, VA, 22801. Delicious Indonesian food awaits! Follow on social media and visit their blog for recipes and more great info. Information is subject to change due to COVID-19 restrictions, so please call or visit their channels for updates.
https://www.valleysbdc.org/wp-content/uploads/2020/10/Boboko.jpg
720
960
Karen Lawrence
/wp-content/themes/sbdc-enfold-child/images/sv-sbdc-logo-fixed.svg
Karen Lawrence
2020-10-20 09:54:42
2021-03-17 10:18:50
BoBoKo Indonesian Café Chef Gets Small Business Help Via Cooking Competition