Black and Brown Owned Business Growth Program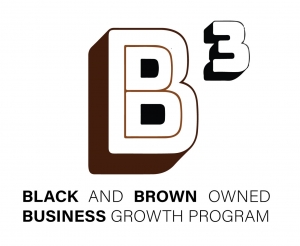 The Black- and Brown-owned Business Growth Program (known as B-Cubed or B³), is an initiative of local partners from the Shenandoah Valley Small Business Development Center, City of Harrisonburg – Economic Development, Harrisonburg Downtown Renaissance, and Harrisonburg Rockingham Chamber of Commerce's Diversity Council. The program provides business support to underserved members of our community with the goal of increasing business acumen, building business networks, and distributing grant money to invest in their businesses.
Assistance includes a mix of business plan development or improvement, marketing guidance, technical assistance, micro-loans, small grants, mentorship, and networking support, all delivered and customized to the businesses' current needs.
The first cohort of participants included six entrepreneurs of established and newly started businesses located in both the City of Harrisonburg and Rockingham County. Assistance provided to businesses included:
A deep dive assessment of needs and identification of next steps for success.
Business counseling with a Shenandoah Valley Small Business Development Center business advisor to discuss goals, needs, opportunities for growth, and a path forward.
Connections with business or technical experts that offer coaching on topics ranging from marketing to bookkeeping.
Potential for mini-grants.
Pairing with existing Chamber of Commerce members to learn the benefits of Chamber membership and networking events.
The program is open to any existing Black and Brown owned business located within Harrisonburg or Rockingham County. Similarly, any Black or Brown individual residing within the community who is seeking to start a business in the Harrisonburg-Rockingham metro area is also eligible.
Click here for updates on upcoming cohorts.
Updated as of 9/12/23
What participants are saying about B-Cubed:
Thank you so much…Allison. Your energy and support has been unmatched and unwavering. I appreciate you and your consistency. I'm not sure what this journey would be like without you and SBDC.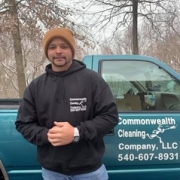 Being a recipient of the B-Cubed Grant has been a great experience for my company. Not only were they able to help me upgrade and repair some equipment, they have connected me to numerous people with knowledge about all aspects of business and that has helped me tremendously.