Dec
8
Thu
Mobile Apps: How to plan, Execute & Launch

@ webinar
Dec 8 @ 12:00 pm – 1:00 pm
Does your business need a mobile app?
In this bootcamp you will learn if your small business will benefit from having a mobile app, and the steps to successfully deploy and market your app on the app stores. Areas covered include:
Market Research
App Scoping
Finding a Developer and Budget
App Business Planning
Marketing Approach
Building a Prototype
Launching an App
Promoting App
Presented by Cameron Nelson, CV SBDC and Virginia SBDC Chief Digital Advisor
---
Please be on the lookout for a Zoom registration link a few days prior to the event.
Start Smart Workshop

@ Virtual Webinar
Dec 8 @ 2:00 pm – 4:00 pm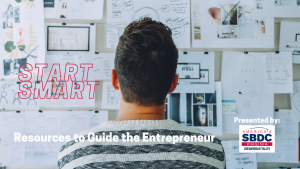 Do you reside in the Shenandoah Valley area of Virginia and are thinking about starting a new business?
Do you have questions about how to move forward? Are you considering moving your hobby into a more structured business form? Have you already started your small business and now realize you may have missed a few things?
Your Shenandoah Valley SBDC has answers, information, and resources to help!
In our Start Smart Workshops, we discuss the path to good decisions and a successful start. You'll learn to take a thorough 360° approach to your business and all its components – from product development to target marketing to financial projections and bookkeeping. We also cover the regulations and registrations you need to know.
Follow-up appointments are then available with SBDC business advisors to focus on your individual business growth needs.
Note that this is a live, on-line Webinar.
Fee: No Cost
Dec
12
Mon
Impuestos y Gestión Financiera para Negocios de Comida

@ Virtual Webinar
Dec 12 @ 6:00 pm – 8:00 pm
nformación para personas que desean ser vendedores de comida, futuros chefs que deseen establecer o mejorar sus propios negocios y sus operaciones, vendedores de negocios de comida desde casa.
Enfoque especial: Cuales son las obligaciones como dueño de su negocio al nivel local, estatal y Federal. Cuales son los impuestos a pagar de la licencia de negocio, impuestos sobre bienes de la propiedad, impuestos sobre las ventas.
Todas las capacitaciones se entregarán en Español a través de zoom. (All trainings will be delivered in Spanish via Zoom.)
Por favor regístrese para el seminario y recibirá su confirmación para acceder a la sesión por medio de Zoom.
Para más información enviar un texto a Cely Argueta, Consultora de Negocios al 301-401-7317.