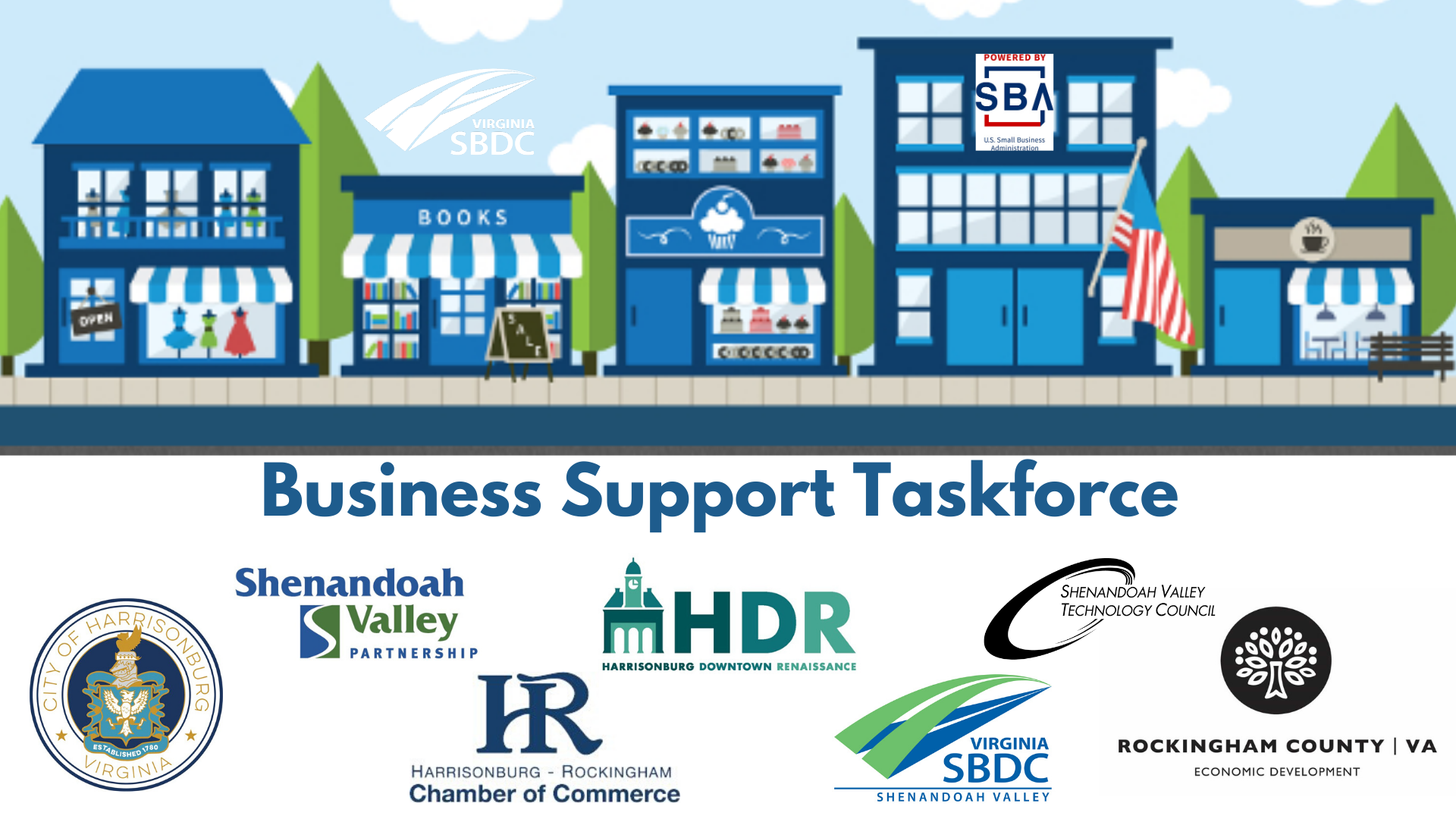 Welcome to the Business Support Daily BLOG Page:
BREAKING NEWS TODAY, Wednesday, April 1st
From the Small Business Administration PRESS OFFICE
Release Date:March 31, 2020
With $349 Billion in Emergency Small Business Capital Cleared, SBA and Treasury Begin Unprecedented Public-Private Mobilization Effort to Distribute Funds
WASHINGTON – Following President Trump's signing of the historic Coronavirus Aid, Relief, and Economic Security (CARES) Act, SBA Administrator Jovita Carranza and Treasury Secretary Steven T. Mnuchin today announced that the SBA and Treasury Department have initiated a robust mobilization effort of banks and other lending institutions to provide small businesses with the capital they need.
The CARES Act establishes a new $349 billion Paycheck Protection Program.
The Program will provide much-needed relief to millions of small businesses so they can sustain their businesses and keep their workers employed. "This unprecedented public-private partnership is going to assist small businesses with accessing capital quickly. Our goal is to position lenders as the single point-of-contact for small businesses – the application, loan processing, and disbursement of funds will all be administered at the community level," said Administrator Carranza. "Speed is the operative word; applications for the emergency capital can begin as early as this week, with lenders using their own systems and processes to make these loans. We remain committed to supporting our nation's more than 30 million small businesses and their employees, so that they can continue to be the fuel for our nation's economic engine."
"This legislation provides small business job retention loans to provide eight weeks of payroll and certain overhead to keep workers employed," said Secretary Mnuchin. "Treasury and the Small Business Administration expect to have this program up and running by April 3rd so that businesses can go to a participating SBA 7(a) lender, bank, or credit union, apply for a loan, and be approved on the same day. The loans will be forgiven as long as the funds are used to keep employees on the payroll and for certain other expenses." The new loan program will help small businesses with their payroll and other business operating expenses. It will provide critical capital to businesses without collateral requirements, personal guarantees, or SBA fees – all with a 100% guarantee from SBA. All loan payments will be deferred for six months. Most importantly, the SBA will forgive the portion of the loan proceeds that are used to cover the first eight weeks of payroll costs, rent, utilities, and mortgage interest.
The Paycheck Protection Program is specifically designed to help small businesses keep their workforce employed. Visit SBA.gov/Coronavirus for more information on the Paycheck Protection Program.
• The new loan program will be available retroactive from Feb. 15, 2020, so employers can rehire their recently laid-off employees through June 30, 2020.
Loan Terms & Conditions
• Eligible businesses: All businesses, including non-profits, Veterans organizations, Tribal concerns, sole proprietorships, self-employed individuals, and independent contractors, with 500 or fewer employees, or no greater than the number of employees set by the SBA as the size standard for certain industries
• Maximum loan amount up to $10 million
• Loan forgiveness if proceeds used for payroll costs and other designated business operating expenses in the 8 weeks following the date of loan origination (due to likely high subscription, it is anticipated that not more than 25% of the forgiven amount may be for non-payroll costs)
• All loans under this program will have the following identical features:
o Interest rate of 0.5%
o Maturity of 2 years
o First payment deferred for six months
o 100% guarantee by SBA
o No collateral
o No personal guarantees
o No borrower or lender fees payable to SBA
SBA's announcement comes on the heels of a series of steps taken by the Agency since the President's Emergency Declaration to expeditiously provide capital to financially distressed businesses affected by the Coronavirus (COVID-19) pandemic. Since March 17, SBA has taken the following steps:
• Declared all states and territories eligible for Economic Injury Disaster Loan assistance
• 1-year deferment on Economic Injury Disaster Loans provided due to COVID-19
• Automatic deferment of previous disaster loans for homeowners and businesses through 2020
• Waiver of garnishments through 2020
Visit SBA.gov/Coronavirus for more information on SBA's assistance to small businesses.
###
Click for Virginia SBA Lender Ranking information
Monday, March 30th
The SBA is working to streamline the loan application process.  New guidelines to apply for the Economic Injury Disaster Loan is found here: covid19relief.sba.gov
This is the main SBA page for a review of all the programs:  www.sba.gov/page/coronavirus-covid-19-small-business-guidance-loan-resources
Additionally, there is new information on a $10,000 Loan Advance:
In response to the Coronavirus (COVID-19) pandemic, small business owners in all U.S. states, Washington D.C., and territories are eligible to apply for an Economic Injury Disaster Loan advance of up to $10,000.
The SBA's Economic Injury Disaster Loan program provides small businesses with working capital loans of up to $2 million that can provide vital economic support to small businesses to help overcome the temporary loss of revenue they are experiencing. The loan advance will provide economic relief to businesses that are currently experiencing a temporary loss of revenue. Funds will be made available within three days of a successful application, and this loan advance will not have to be repaid.
The CARES Act Guide  is a downloadable PDF from the U.S. Senate Committee on Small Business & Entrepreneurship and outlines the latest programs:
Paycheck Protection Program Loans
Small Business Debt Relief Program
Economic Injury Disaster Loans and Emergency Economic Injury Grants
Friday, March 27th
What a week!  So much has happened just in the last two days, including the latest legislation. In anticipation of this bill, there is a document from the U. S. Senate Committee that we can share for your reading pleasure over the weekend from Senator Tim Kaine's office via your H-R Chamber: Small Business Owner Guide.
The Taskforce has raised $50,000 for small business grants for quick distribution to downtown Harrisonburg, City of Harrisonburg, and Rockingham County businesses. This fund would not be possible without the generous donation of F&M Bank. Maximum grant amounts are $5000. Go to the Harrisonburg Downtown Renaissance website for information and to H_R_Small-Business-Resilience-Grant-Application.
NEW From Rockingham County:  A Business & Organization Status GIS Mapping Tool
As part of the County Coronavirus alert and GIS hub, an application was created to support community business and organizations to assist the efforts of the recently formed Regional COVID-19 Business Support Task force. The following link could be shared with news media, Chamber, SVP, Downtown Renaissance and tourism sites as well in order to facilitate community business and organization operational status.  Organizations can use the "Submit Form" link to add their organization along with operational information. Users can utilize the "Near Me" feature to search for businesses and organizations within their device's location (either mobile or desktop)
This is an application which could prove valuable for other applications for the County. Thanks to Mark Rathke and his colleague Bradford for creating this tool!For more on Maps, check out: How to Visualize Data for Your Area on data.census.gov: In this brief video tutorial, discover how to visualize the most popular statistics for your area through the data visualization profiles on data.census.gov.
The Valley Strong
Neighbors Helping Neighbors is a movement to help support local businesses today, so they can keep their doors open tomorrow.
Hosted by the Harrisonburg Radio Group with hashtag #TheValley Strong is a directory of local Businesses, Gift Cards and Job announcements, and a direct link to WSVA Radio so you can hear the latest news.
The Shenandoah Valley Partnership has an excellent COVID-19 Response Page with links pertaining to the entire Valley.

SURVEY: Manufacturing Capabilities & Critical Supplies 
We are working on identifying companies that can make critical supplies, in particular personal protective equipment. We would like to leverage your skills, expertise, experience, and capabilities to support the growing supply chain needs and shortages currently presented by COVID-19.
We want to hear from you if you are a manufacturer who currently provides or has the capability to quickly develop and produce products, services, and equipment to the medical supply chain or other essential items.
Please take the
survey here for our SBDC Partner Genedge
if you qualify. If you need Export or Global Trade Assistance, please contact the SBDC and we will put you in touch with a multitude of resources.
The Shenandoah Valley Workforce Development Board has received Virginia Rapid Response funding to prevent or minimize the duration of unemployment resulting from COVID-19. The board will award 18 grants of up to $5,000 to regional small business employers eligible to remain open during the COVID-19 emergency.
Grants awards are first come, first served, and will be dispersed to selected businesses on a reimbursement basis once documentation to verify expenses has been submitted. Reimbursement process, timeline, and required documentation will be discussed and finalized during the application process. Performance measures including the number of jobs saved, estimated amount of annual wages saved, and project-specific results will also be required as part of the grant award. Priority will be given to regional targeted industry sectors in manufacturing, health care, transportation and logistics, construction, and to businesses that demonstrate the use and leveraging of additional funding resources.
Layoff aversion funds may be used for a variety of projects, including mitigating COVID-19 impacts on workers such as increasing cleaning and sanitization services or purchasing software, supplies, laptops, or smartphones to facilitate remote work. Innovative layoff aversion strategies are encouraged such as the conversion of brewery operations to the production of hand sanitizer. The grant cannot cover wages of employees experiencing work reductions or layoff.
For additional information visit vcwvalley.com
YES! Virginia is for Restaurant Lovers!
With the closing of restaurant dining rooms, many Virginia restaurants have switched to takeout and delivery in order to support their staff and keep their restaurants running during this difficult time. You can help support these restaurants by ordering takeout, delivery, or curbside pickup from your favorite local dining establishments during Virginia is for Restaurant Lovers Takeout Week, happening March 30th-April 5th. Don't forget to share your takeout stories with Virginia Tourism on your social channels with #VirginiaEatsLocal
Local Listings can be found on the Harrisonburg-Rockingham Chamber of Commerce website
1 Million dollars in grants from $5,000 to $25,000 on a first come, first served basis.
Rhonda Abrams writes a Business Column for USA Today.  She sent us some links that might be of interest to business owners:
Public Private Strategies has curated a list of resources that have been made available by advocacy groups, technology companies, and federal, state, and local government agencies to help businesses and their workers maintain their physical and economic health during the coronavirus 2019 (COVID-19) outbreak.
From Wednesday, March 25th: Yes, it seems like a week ago doesn't it? 
Resources from the U.S. Chamber of Commerce
The U.S. Chamber continues to create, update, and evolve our various resources—including the Live Blog, Coronavirus Response Toolkit, Small Business Guide, Coronavirus Workplace Flyer, and more—to ensure that you and your members have the most up to date information and impactful tools to navigate this pandemic. For additional information and resources please visit the Virginia Chamber of Commerce's COVID-19 Resource Center.
Additional Resources provided by Virginia Business Groups:
NFIB Webinar on COVID-19 Phase 2 – the Families First Coronavirus Response Act
* Includes info on paid sick time, paid family leave, UI benefits, SBA vs. Business Interruption loans & Phase 3 discussions
*You can find additional small business information on the NFIB COVID-19 resource page 
Department of Homeland Security Guidance on What Is Critical Infrastructure
Status of Building Officials' offices across the Commonwealth on VBCOA website
Virginia Manufacturer Association VMA COVID-19 Resource Page 
Virginia Department of Professional and Occupational Regulation COVID-19 Update Page outlines regulated non-essential businesses that most close
Many businesses are having questions about classification of Employee vs Independent Contractor.  See IRS Revenue Ruling 87-41: The Twenty Factors
FEMA has a page on HOW TO HELP that gives contact information producing COVID-19 related products.  *Contact the SBDC office if you want more detail on the challenges of creating/manufacturing personal protective products, and we'll put you in touch with our International Trade Manager and other subject matter experts.
Local Loan Fund Information:
The city of Harrisonburg has launched a new loan program to assist businesses impacted by the crises – Harrisonburg Disaster Impact Loan Program. Here are the details:
Maximum loan amount of $5,000
Interest free loan (0%)
Three-year term
No payments for 90 days after the loan funds are disbursed to the business
Business must have been established and operational in Harrisonburg for at least the previous 6 months
Eligible uses of funds: payroll, utilities, inventory, rent
Harrisonburg will accept and review applications on a rolling basis. Applications will be reviewed expeditiously by a loan review committee. Loan applicants will be notified immediately upon the decision of this committee and the city will move quickly to loan closing. Unfortunately, as the Harrisonburg Disaster Impact Loan Program has a limited amount of funding, all loan applications may not be approved.
HDILP applications are available on Harrisonburg Economic Development's website at www.harrisonburgdevelopment.com.  For questions, contact Peirce Macgill at Harrisonburg Economic Development at (540) 432-7701.