Summoning the determination and creativity to overcome challenges is nothing new to Nico and Rachel Sarah Melas Blanton, owners of Mill Song Bakery in Rockingham, Virginia. On the path to building a business to complement the land-based, locally collaborative lifestyle they wanted to lead, this young family has truly gone the extra mile to provide customers with authentic, healthy, sustainably produced breads. Along the way, the husband-wife team say they got invaluable business direction and support from the Shenandoah Valley Small Business Development Center through the Small Business Resiliency Team (SBRT) program.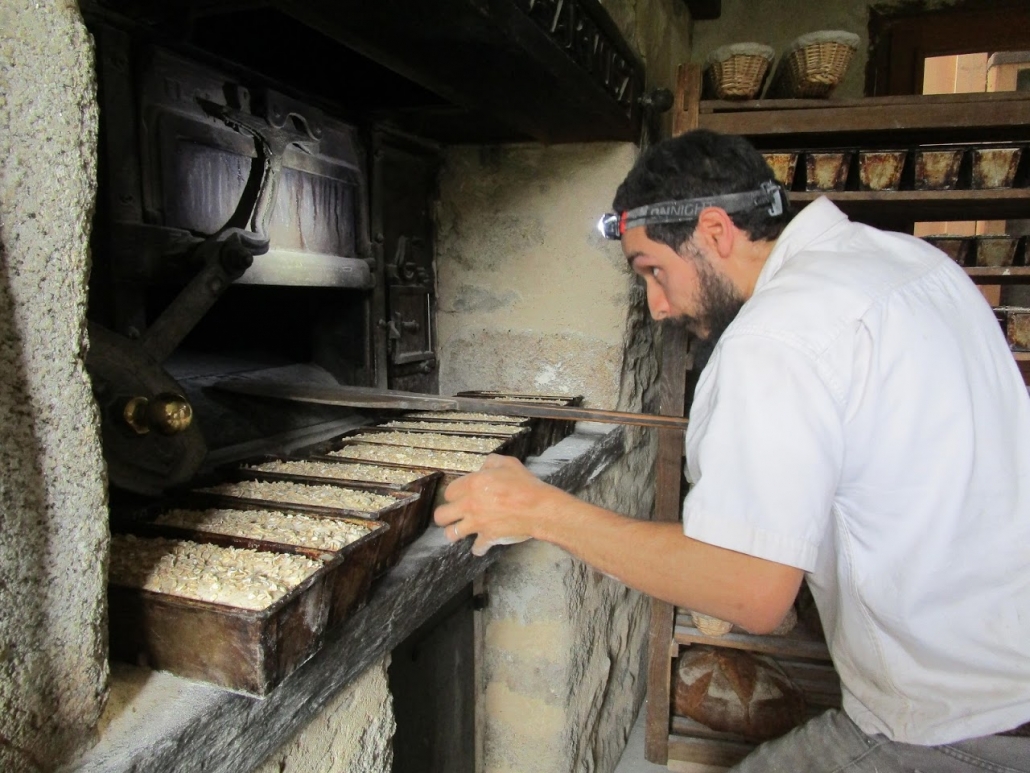 From their local urban Shenandoah Valley homestead, Nico and Rachel Sarah first traveled to France so that Nico could apprentice with a baker in an agrarian intentional community, learning the three integral aspects of healthy artisan bread: fresh-milled flour, naturally leavened and baked in a wood-fired oven.
From there they moved on to Washington, DC where Nico could get to know the grains of the family's home region in the Chesapeake Bay watershed. There he learned "bread theory," connected with local farmers, and studied the nuances of baking with fresh-milled, local grains.
The Business Development Maze
Even with those years of preparation and training under their belts, the couple admits navigating the next phase to getting a bakery business open was difficult. Rachel Sarah says that finding the time for business planning while still earning income elsewhere was tough and "…completing all the steps to be a viable, legal business was a bit like working through a maze…We needed a map for the maze of the business world."
Discovering the SV SBDC Roadmap

When a friend recommended that they contact the Shenandoah Valley Small Business Development Center (SV SBDC), Nico and Sarah reached out in search of the roadmap they needed. Rachel Sarah talks about what connecting with an SV SBDC advisor did for their process: "Our advisor at the SBDC helped us make a list of the things that needed to be done and pointed us in the right directions.  I'm sure we saved a lot of time that would have been spent researching and avoided headaches over having not done something properly."
Sincere, Nonjudgmental Business Coaching
The bonus of working with the SV SBDC for the Mill Song team was the sense that their business advisors were truly invested in their success. Rachel Sarah sums it up this way: "I appreciated being able to ask any questions about starting a business and get kind, helpful guidance without judgement.  I felt like our representatives really wanted us to succeed.  We weren't being pushed in one direction or another but coached on how to set ourselves up properly.  I always felt encouraged after a phone conversation with our advisor!"
Consulting Made Possible by Special Program
The consulting Mill Song Bakery received was part of the Small Business Resiliency Team (SBRT) program, a special service created through a grant from GO Virginia and the support of the Cities of Harrisonburg, Waynesboro, and Winchester and Counties of Frederick, Clarke, Rockingham, Shenandoah, Augusta, and Rockbridge. The program deploys Business Resiliency Navigators to guide growth-oriented businesses towards incremental and sustainable growth. SBRT is designed to assist with financial management, eCommerce, and marketing needs for businesses in the tourism, retail, professional services, and healthcare sectors.
It's All About the Customers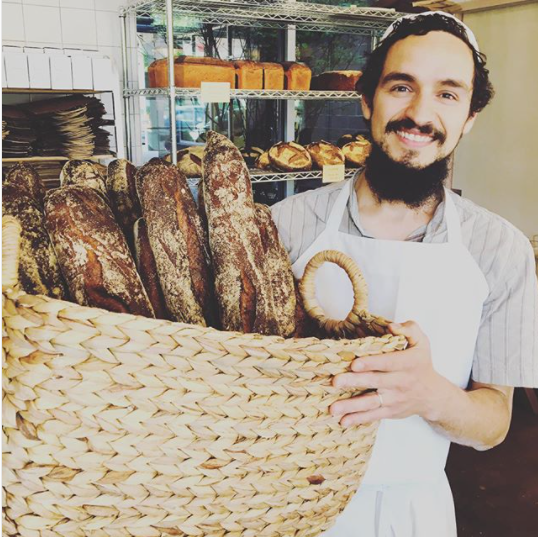 Learning what brings customers to Mill Song Bakery and being able to provide others with the same organic, locally sourced bread they feed their own family have been the most rewarding parts of the journey for the Melas Blanton family. "It was so exciting when we got our first pre-order from someone we didn't already know!"
For more information about Mill Song Bakery and options for purchasing their bread, visit www.millsongbakery.com. Could your business benefit from the fee-free advising available through the SV SBDC? Contact us today to get started!
For more information on the Small Business Resiliency Teams, visit the SBDC websites: www.ValleySBDC.org or www.lfsbdc.org,  or contact Joyce Krech, (540)568-3227, krechjh@jmu.edu or Christine Kriz, (540)868-7094, ckriz@lfcc.edu.
For more information on GO Virginia, visit the Shenandoah Valley Partnership (https://theshenandoahvalley.com/) or Virginia Department of Housing and Community Development (https://www.dhcd.virginia.gov/gova).