Food is not just a daily necessity, but a passion for many, especially for the people involved in the What's Cooking Concept Plan Competition! Tonight, the passion for food will ignite as small food business entrepreneurs compete for $15,000 in zero interest loans in the What's Cooking Competition held at Court Square Theater at 6:00 p.m. Admission to the competition is free of charge and includes the opportunity to vote for the "People's Choice Award"!
Ask any out-of-towner about Harrisonburg's buzzing food culture and "surprising" would be the most likely response. To the locals however, it's no secret that this small town's food industry is booming and with culinary trends toward local and approachable food, it's easy to see why. Simply take a stroll through downtown Main Street and you can't pass by without noticing eager feet rushing into the newest restaurants.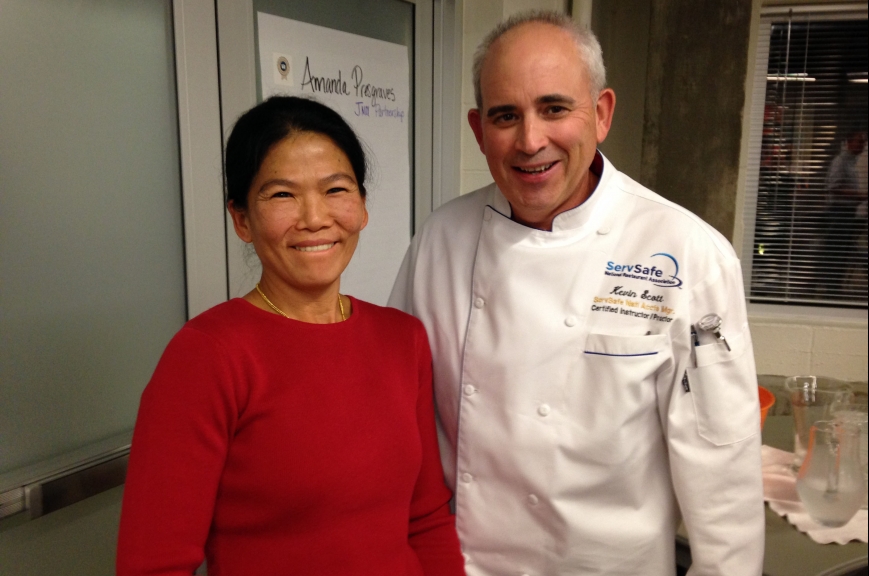 This kind of vigor and excitement is exactly what the Shenandoah Valley Small Business Development Center (SV SBDC) and Harrisonburg Downtown Renaissance (HDR) are trying to inspire. Partnering with Rockingham County and the City of Harrisonburg, these organizations have created "What's Cooking (WC)," a five-month pilot program that encourages growth and development in the local food industry by helping entrepreneurs fine-tune concepts for viable businesses.
Last fall, the program kicked off with an event called "Pitch Night," where 14 food entrepreneurs received feedback from the community on their culinary business concepts. Since October, 22 participants in the program have attended a series of workshops and seminars conducted through the Shenandoah Valley Small Business Development Center at the Ice House in downtown Harrisonburg.
Each Monday Meeting (held about every three weeks) touched on various aspects of the food industry, from marketing to competition analysis to food pricing and lease negotiation. Local and industry professionals, including representatives from the Virginia Department of Agriculture and Consumer Services, Virginia Tourism Corporation and the National Restaurant Association, attended the sessions to offer assistance to the participants.
Chef and Owner of the Shenandoah Meadows Grains Company Marsha Hyatt said, "This program has helped not only me but so many others develop plans, brainstorm and connect with others in the food community. I came to the program with the basic idea of what I wanted to do and with the help of the program, I have been able to expand and get from the 'idea stages' to the 'concrete planning stages'."
Hotiman Ridwan, an aspiring restaurant owner, said that "Involvement in the program has increased our confidence and allowed us to become better equipped to address the many decisions we will encounter as we start a new business". A restaurant manager and 18 year veteran of the hospitality industry, Ridwan and his partner Mark Mitchell are utilizing the benefits of "What's Cooking" to achieve their dream – the BoBoKo Fusion Café. Unlike other international restaurants, his cozy tropical cafe will offer alternatives to full meals, serving smaller portions of Southeast Asian fusion style dishes inspired by street food from his home country of Indonesia.
Jason Hendricks is developing and testing recipes for producing uniquely handcrafted Root Beer. His focus is on perfecting three non-alcoholic flavored soda products and distributing to local bottle shops, restaurants and craft breweries. His main challenge is gathering start-up funds and access to a commercial kitchen in order to perfect the carbonation process and build up quantity for distribution.
Tonight, contestants will be judged by a panel of three industry professionals on the quality and appeal of their verbal and written concept plans. Respective to their winning title, four contestants will be awarded with interest-free loans in the amounts of $5,000, $4,000, $3,000 and $2,000, time in a commercial kitchen, and an assortment of professional service packages provided by sponsors Brown, Edwards & Co., Estland Design, BotkinRose, the local Chamber of Commerce and others.
"What's Cooking" has been a great success, which means there is a distinct possibility of future competitions. Come to the "Concept Plan Competition" and watch as culinary dreams come true!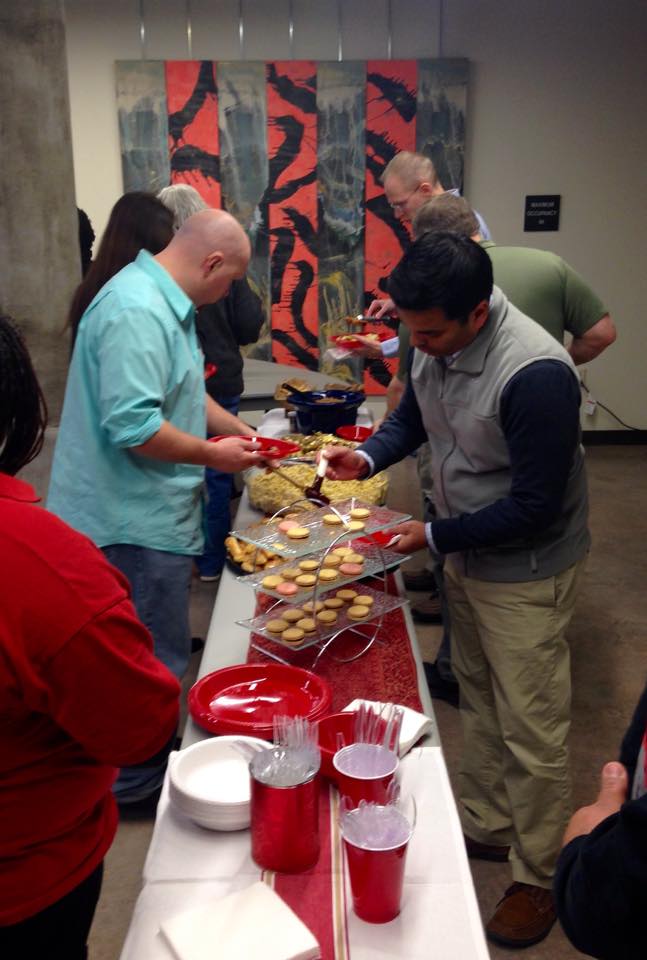 By: Kevin Hickman
https://www.valleysbdc.org/wp-content/uploads/2015/04/Pitch-banner.jpg
811
1719
Joyce Krech
/wp-content/themes/sbdc-enfold-child/images/sv-sbdc-logo-fixed.svg
Joyce Krech
2015-04-20 13:18:27
2021-03-17 10:19:05
What's Cooking: Making Culinary Dreams Come True