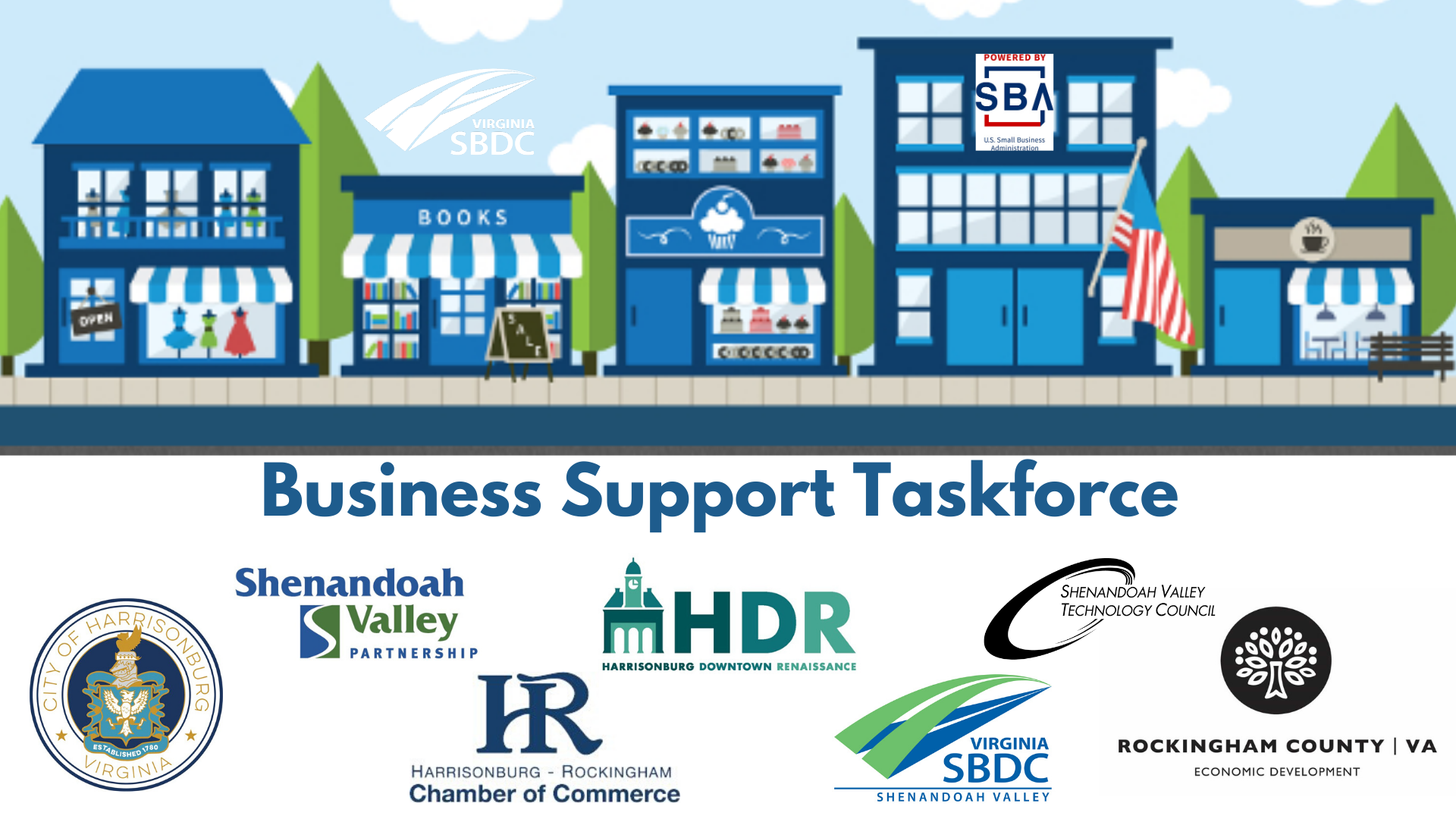 The Business Resilience Task Force recently surveyed the community to find out how they feel about a variety of topics related to public health and what influences the decisions they make about the places they visit and patron. These valuable insights into customer attitudes and preferences during Phase 3 of Virginia's reopening can help small businesses understand best practices for responding to customer concerns moving forward.
Key takeaways:
▪ Customers want businesses to make public health a priority. They want businesses to continue taking precautions that keep both employees and customers safe, and they want these precautious to be posted or shared, physically or virtually (Q1, Q11, Q12).
▪ There was a 21.9% increase in the number of survey respondents who said "employees wearing facemasks" impacted their level of comfort patronizing a business (Q1).
▪ Customers wish to touch as few common surfaces as possible (Q5, Q8, Q10).
▪ The number of people inside could impact customers' desire to enter or stay (Q1, Q7).
▪ Many respondents indicated they have already started patronizing retail businesses and restaurants that offer outdoor dining; however, people show much more uncertainty when it comes to dining indoors and engaging in recreational activities (Q2).
▪ Buffet-style restaurants and other self-service options will make people uncomfortable for a long time, as evidenced by both the previous and current survey results (Q2).
▪ The majority of respondents do not feel comfortable attending events or gatherings – indoors or outdoors – despite adherence to social distancing guidelines (Q3).
▪ Moving forward, roughly 60% of respondents indicated interest in business and social networking events that are held either virtually or in small outdoor gatherings (Q4).
▪ Over 76% of respondents said locally owned businesses capture their attention with products, services, and specials using Facebook or word of mouth. 55% indicated that google search results are influential (Q6).
▪ Many intend to frequently or occasionally shop online with locally owned retailers and restaurants that have e-commerce options available for pick-up or delivery (Q9).
How could businesses respond?
▪ Follow CDC/VDH guidelines; regularly check for new information and adapt.
▪ Frequently disinfect commonly touched surfaces, such as handles and card machines. Do this in front of customers.
▪ Post signs explaining precautions outside and inside the establishment as well as on social media pages. Ensure all employees and customers are following what is posted.
▪ Continue using e-commerce systems; implement e-commerce if not already in place.
▪ Use Facebook and Instagram to enhance your marketing – highlighting actual products, menu, items and detailed descriptions that encourage people to make a purchase. Use google adwords as part of your marketing strategy so your website can get "found" more easily.
▪ Explore "touchless" and low-contact systems for your business, such as: disposable paper or QR Code menus, posted chalk board menus, touchless payment, and other strategies.
▪ Limit the number of patrons inside establishments. If it is feasible with the type of business or establishment, consider taking reservations (using free online tools) or making appointments.
▪ Install automatic hand sanitizer dispensers.
▪ Continue offering curbside pick-up and delivery options.
▪ Continue offering or try implementing "senior hours" for older customers.
▪ Use social media and e-newsletter lists to engage customers and ask for feedback on plans. Ask customers what you can do to retain their business through this time.
▪ Share positive Google/Facebook/Yelp reviews that recognize your efforts to keep your staff and customers safe on social media & let your customers speak for you!
/wp-content/themes/sbdc-enfold-child/images/sv-sbdc-logo-fixed.svg
0
0
Karen Lawrence
/wp-content/themes/sbdc-enfold-child/images/sv-sbdc-logo-fixed.svg
Karen Lawrence
2020-09-24 07:49:53
2021-03-17 10:18:51
What Customers Want Survey Results Phase 3