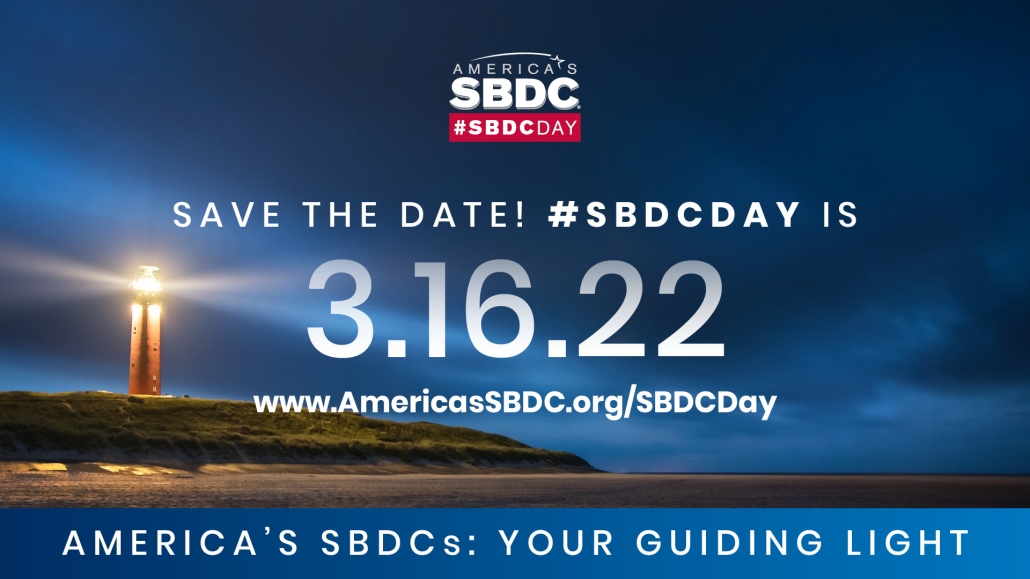 Wednesday, March 16, 2022 marks the 6th Annual #SBDCDAY, a national, collective day to "celebrate and promote the impact America's Small Business Development Centers have on the success of our nation's dreamers, innovators, and doers." Nearly 1,000 SBDC centers across the country and the hundreds of thousands of clients they serve will join in sharing success stories and positive results SBDCs have had on the nation's small business communities.
From SV SBDC Director Joyce Krech:
There is no question that the years 2020-2021 were some of the most challenging in decades for our small business community. The impact of Covid-19 and the resulting shutdowns and slow-downs left many business owners reeling from too-rapid changes and challenges. Unfortunately, just as we thought we might be turning the corner, more challenges arrived in the form of Covid-variants and severe staffing shortages.
But our business community remains focused on success. Small businesses could not carry on without passion and optimism. The Small Business Development Center shares their passion, believes in their mission, and knows the value they add to our economy and quality of life. By giving our clients easy access to a wide range of resources, answering questions, facilitating connections, and providing professional consulting and training, the SBDC has proven to be a valuable tool for creating and building entrepreneurial success. We are excited to continue our support and partnership with the small and medium-sized businesses in the Shenandoah Valley.
The Valley SBDC staff has been inspired by the determination and creativity shown by the entrepreneurs and organizations we've worked with during this time. It's a testament to what teamwork and community spirit can accomplish no matter what challenges we're forced to confront. Together, we look forward to great successes in the coming year!
This #SBDCDAY the Shenandoah Valley Small Business Development Center is honoring the business advisors and staff that have worked tirelessly beside many small businesses and organizations during the tough times of COVID-19.