Mark Your Calendar for June 29th, 2015! The Business of Food Conference Recipe for Success will provide sessions that will inspire, energize, and offer solutions to age-old food service and vending problems in a rapidly changing environment.  Call for Presenter Proposals information is posted on the Conference FB page. 
In What's Cooking: the Business of Food, everyone wins by leaving the program better prepared to launch or expand a business!
---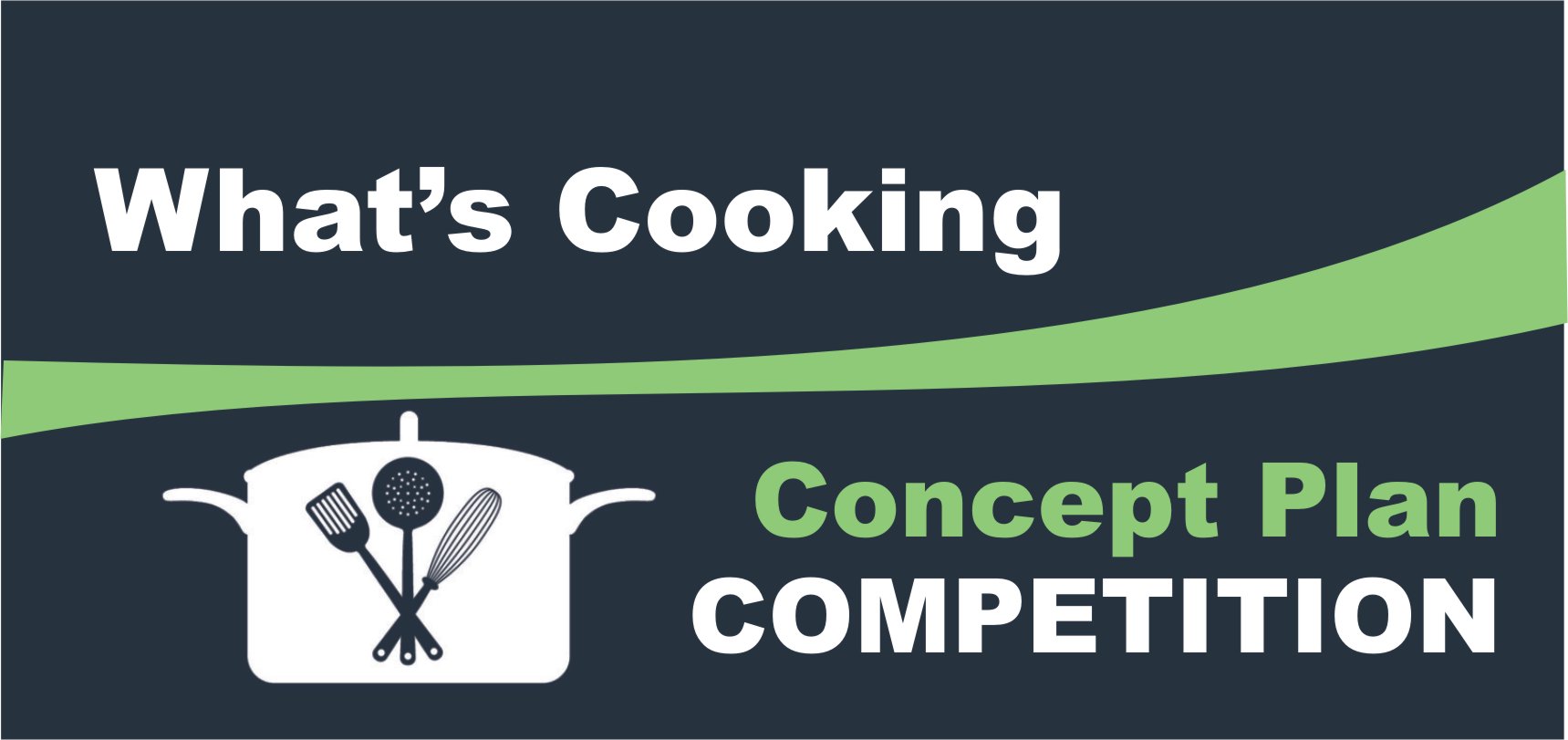 Thanks so much to everyone involved in the What's Cooking Program! The final competition was a great success and we hope to replicate it again in the future!
In October, we heard 14 pitches, and had about 22 participants sign up at the first meeting. We enjoyed the company of an average of 17 entrepreneurs who attended the majority of our Monday Meeting workshops.
All along this journey, SV SBDC Director Joyce Krech maintained that from "Pitch night to final Concept Competition, whether you choose to continue forward or take a step back to regroup, everyone who participates in some way will be better positioned for future success". We are proud of what our participants have accomplished.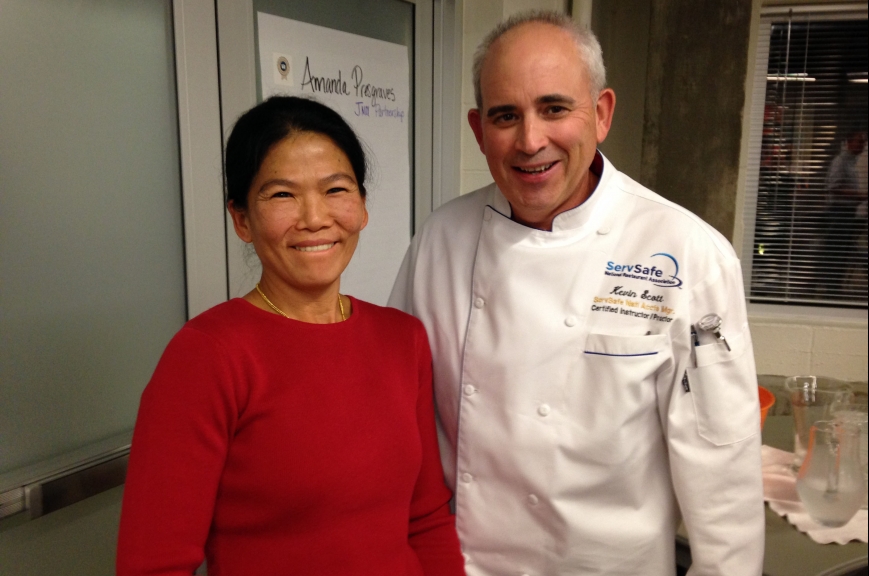 Congratulations to the Winners of the Concept Competition!
1st Place - BoBoKo Indonesian Fusion Cafe - Mark Mitchell and Hotiman Ridwan
2nd Place - Flavor Savor Barbeque, LLC - Dan Chapman
3rd Place - Penelope's Heart & Hearth - Penelope Ferguson
4th Place - POParazzi - Tisha McCoy-Ntiamoah
People's Choice Award - Noodles Cafe - Marina Muan
Winners will receive micro-financing assistance, free professional goods and services, and subsidized time in Massanutten Technical Center's commercial kitchen. The event was held downtown at Court Square Theater on April 20, 2015, at 6:00 p.m.
A Huge Thank You to our Judging Panel:
Betty Hoge - Director of the Central Virginia Small Business Development Center
Veronica Amato - Owner of Jalapeno Southwest Grill and Mortgage Advisor at VBS Mortgage
Todd Foutz - Executive Vice President and Director of Account Management at ND&P Advertising Agency
We would also like to acknowledge the Awards Donors:
City of Harrisonburg - zero-interest loans
Massanutten Technical Center - time in commercial kitchen
Estland Design - graphic and web design services
Brown, Edwards & Company LLP - accounting services
Ryan Waid, Attorney with BotkinRose - legal services
Harrisonburg Downtown Renaissance - memberships
Harrisonburg-Rockingham Chamber of Commerce - membership
BlueHub Coworking Space - memberships
Virginia Hospitality & Travel Association - Virginia and National Restaurant Association membership
SV SBDC - event discounts and free registration to The Business of Food Conference
---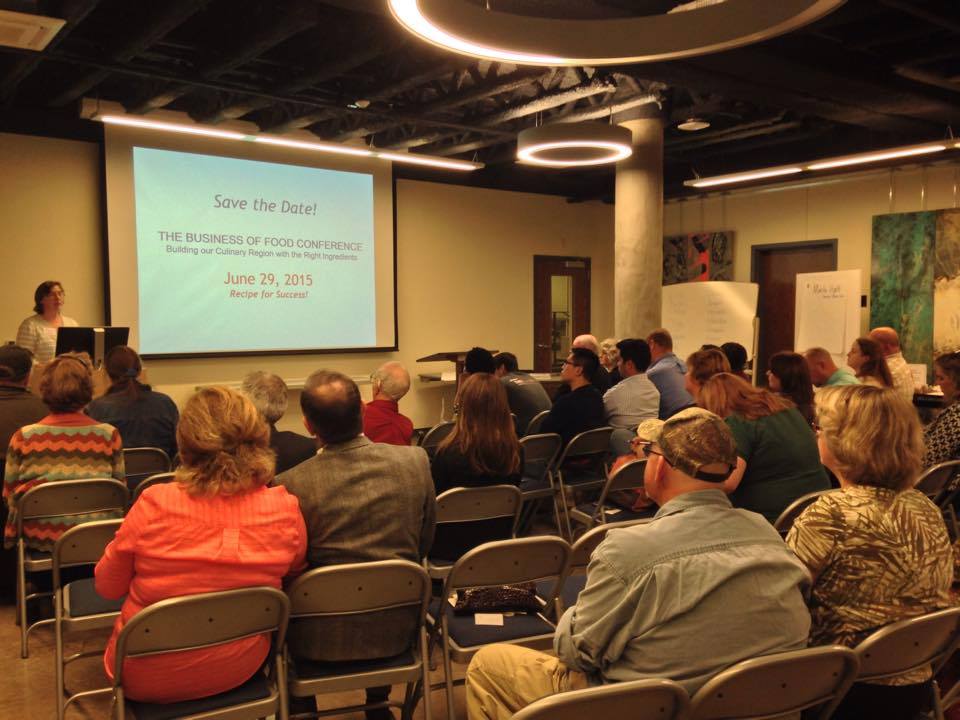 What's Cooking is a community-wide initiative to assist, promote, and celebrate food-related businesses and entrepreneurs in Harrisonburg and  Rockingham County. What's Cooking FAQs
Stay up-to-date with What's Cooking - The Business of Food on Facebook and Twitter 
Read about What's Cooking in the Press
March - April 20:  Major Monday Meetings were held every three weeks and featured free workshops, networking, experts, and other resources to complete market research, product development, financial projections, and other business steps to move to final competition. Monday meetings featured the following topics:
Understanding Food Costs
What does "break even" look like? (realistically)
People are at the core of success - Human Resources and Customer Service
Key Success Factor: Marketing Strategy
The Other Key Success Factor:  $$Financial
Prep for the Final Pitch!
What's Cooking is a partnership of the City of Harrisonburg, Rockingham County, Harrisonburg Downtown Renaissance, Massanutten Technical Center, and your Shenandoah Valley Small Business Development Center.
Sponsorships are available; click here and contact us to learn more.