According to a recent article on GrowThink.com, the popular crowdfunding platform Kickstarter has officially surpassed an incredible $1 billion (with a B!) in pledges. With over 5.7 million individuals investing in thousands of different projects and campaigns, it's no wonder crowdfunding has caused quite a bit of buzz in the business community.
What is Crowdfunding?
Crowdfunding really is what it sounds like – a crowd of people funding projects, campaigns, etc.. It is a technique, usually online, that allows the consumers or supporters of a product or company to back them up financially. The possibilities of crowdfunding are only growing, as it has already been used by nonprofit campaigns, political campaigns, charitable organizations, and now startups and other commercial ventures.
Through crowdfunding campaigns, your average Joe or Jane can now become a true investor for whatever they would like, whether it be new technology like the virtual reality headset Oculus Rift, a video game like Broken Age, or a business like the data-monitoring company Bitvore Corp. According to the SBA's helpful article, the fact that crowdfunding spreads the risk among many individuals allows your business to create a strong network of early investors and, hopefully, ambassadors for your brand.
What is a Platform?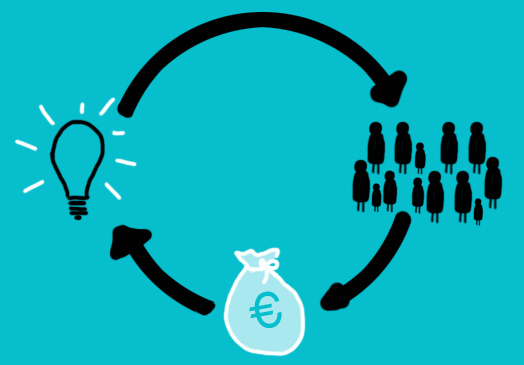 Each crowdfunding campaign involves three distinct entities: the business or project initiator (that's you), the audience or "crowd" (your customer), and the platform. This "platform" is the organization that brings the project initiator and the "crowd" together. The platform is your middleman that will help you reach your audience. You should remember, however, that these third party sites will ask for a fee for their services, and it is important to have an accountant and a lawyer there to protect your interests.
As we said above, Kickstarter is one of the most popular crowdfunding platforms. However, there are several online crowdfunding platforms that can help you reach your investors and keep track of your progress. Each platform has a different focus, and it is important to pay attention to which would be the best fit for you. For instance, smaller platforms like Wefunder and Rock the Post are dedicated solely to helping business startups, while Crowdfunder focuses on connecting international entrepreneurs.
The different platforms also have varying rules about how their funds are gathered, which you must pay attention to. For example, Kickstarter requires you to raise your entire financial goal before receiving any funds, while others do not. It is important to read all of the information carefully before choosing the platform that meets your needs and the type of project or venture you are embarking on.
The JOBS Act, 2012

While the process of collecting loans and early investors is the traditional and tried and true method of starting a business or commercial campaign, crowdfunding offers an alternative that has become popular, particularly with the recent economic decline. For small businesses especially, crowdfunding is only going to become more viable with the JOBS Act law that was signed by President Obama in 2012.
According to the SBA article, the JOBS Act now allows anyone, regardless of whether they are SEC-accredited, to help finance a small business. The rules are still being worked out with the SEC, however, and are subject to change. For example, some companies can raise as much as $1 million in a year without having to do a public offering, though there are still regulations that must be carefully watched. The bottom line is that you must consult a CPA and attorney before launching your crowdfunding effort.
So is Crowdfunding Right for my Business?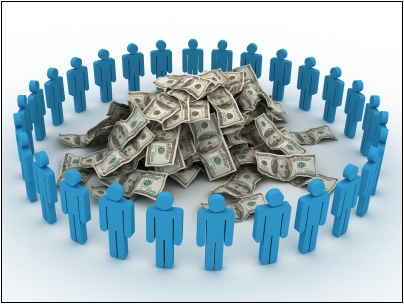 It is up to each small business to determine whether incorporating a crowdfunding plan is right for them. There are a few things to consider before starting a campaign. Do I have a clear idea and strategy for what it is I want to accomplish through this campaign? Do I have the network in place to create buzz for my product or company? Will my idea connect with target investors? And do I have the commitment it takes?
It is also a good idea to study other successful campaigns and take note of their strategies, what they were funding, how they created buzz, and so on. Find local businesses that have used crowdfunding for part or all of their startup finances, and talk to them directly for helpful suggestions. You can also talk with your local SBDC office to help sort out the nuts and bolts of your crowdfunding campaign.
Please check out the SBA article for more information about how to prepare your small business for a crowdfunding campaign and tips for how to make your campaign successful!
You can also learn more about how your business can incorporate crowdfunding at the BIG Small Business Event during the 'Where's the Money?' panel discussion. Thanks again Valarie Smith of Larkin Arts!
https://www.valleysbdc.org/wp-content/uploads/2014/05/shutterstock_crowdfunding-1280x960-1.jpg
450
600
Joyce Krech
/wp-content/themes/sbdc-enfold-child/images/sv-sbdc-logo-fixed.svg
Joyce Krech
2014-05-15 11:15:56
2021-03-17 10:19:29
What Can Crowdfunding do for You?