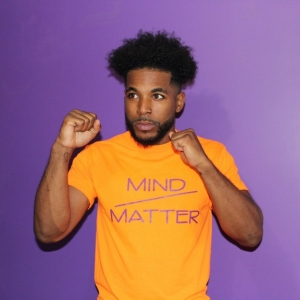 Avery Coleman, the owner of SCLPT Fitness & Nutrition, has been working towards business growth despite the pandemic, thanks to assistance from the Shenandoah Valley Small Business Development Center and the Black and Brown Owned Business Growth Program (B-Cubed). Coleman is passionate about empowering his clients, promoting inclusivity, and speaking out against social issues. Coleman calls himself and his clients "warriors" to inspire strength and dedication. He believes that every person is entitled to live a healthy lifestyle, and thus works towards uplifting his community's health through his small business. Some of SCLPT's services include personal training, virtual fitness coaching, and nutrition consulting.
Avery began meeting with the Shenandoah Valley Small Business Development Center in late September 2021 to help formulate a strategic marketing plan and has received financial management recommendations from a small business banking advisor as part of the B-Cubed Program.
The SCLPT Fitness & Nutrition Philosophy: 
I am a Warrior, as we all are
⠀⠀⠀⠀⠀⠀⠀⠀⠀
Every warrior has their own fight.⠀
My fight is against the health disparities and deficits causing a low quality of life in the
#blackcommunity
.
My fight is against the under representation and improper service for
#blackwomen
in the healthcare system
⠀
I desire to uplift the health of the community by bringing out the warrior in everyone. My way of bringing the warrior is through fitness
and nutrition
⠀
I fight for people who may historically struggle with weight because they never had a grocery store within walking distance that provided nutritionally-dense food
#endfooddesertsNOW
I do it for someone's wife or grandma who received bad news at the doctor, but didn't get adequate resources or help.
I fight to encourage the people who emotionally eat when they're discouraged. ⠀
#Together
, today and EVERY
day
, we fight for our lives!
Keeping Up with SCLPT Fitness & Nutrition
Want to learn more about SCLPT Fitness & Nutrition's in person and online personal training, health coaching, and nutritional consultations?  Visit online:
What can the services and special programs like B-cubed available through the SV SBDC do for your growth-oriented business? Check out our Workshops & Events page or Contact Us for more information!