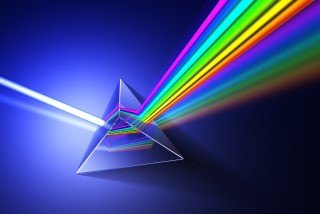 November 4, 2013
Blue Ridge Community College Plecker Workforce Center
Join us for an exciting day packed with speakers, workshops, a pop-up art show and more!
This is not your typical conference; be ready to move, create, learn and make valuable connections with area artists and artisans.
Agenda

8:15-8:30        Arrivals for Pop-Up Art Show
8:15-9:00        Registration/Coffee & Tea/Meet & Greet
9:00-9:30       Welcome:  Don Taylor, MC
9:30-10:20     P. Buckley Moss, internationally acclaimed artist
10:20-10:30   Break
10:30-11:30    Concurrent Sessions
Differentiate:  What Makes You Unique?
Sherri Smith
Focus on Festivals/Shows/Galleries: How & Why You Should Get In
Piper Groves
To Pin or Not to Pin . . . There is No Question!
Jay Punyanitya            
Turn Your Focus to Business
Betty Hoge
11:35-1:00         Lunch/Make Business Your Art project/Visit Pop-Up Art Show
1:00 - 2:00        Marc Willson, Portfolio of Lessons Learned
2:00-2:15          Break; Visit the Pop-Up Art Show and turn in your People's Choice ballots
2:15-3:15           Concurrent Sessions
Best Displays: Merchandising Tips
Marc Willson
Building Your Brand
Ron Kline & Lou Pugliese

Diversify Your Business Focus
Peg Sheridan
Make the Customer Your Art
Don Taylor
3:15 – 3:45       Wrap-up/Awards/Evaluations
Registration includes lunch and refreshments:
Early Bird Registration discount before October 11: $59
After October 11: $75
Call Blue Ridge Community College at (540) 453-2215 to register
Thanks to our Sponsors:
Patron of the Arts
Larkin Arts
Champion of the Arts
Shenandoah Valley Art Center
Friends of the Arts
Stony Run Quilting
Ragtime Fabrics
Door Prizes
Books & Co.
Cocoa Mill Chocolates
Stony Run Quilting
L'Italia Restaurant
Studio D Beads
GCR Tire
Old Hill Cider
Blog Posts
Dinah Mitchell, of Studio D Beads attended the 2012 Make Art Your Business Conference - click here to find out what she took away from this annual event.
Artists tend to be right-brained - but for the artist entrepreneur, it's important to use both sides of your brain.