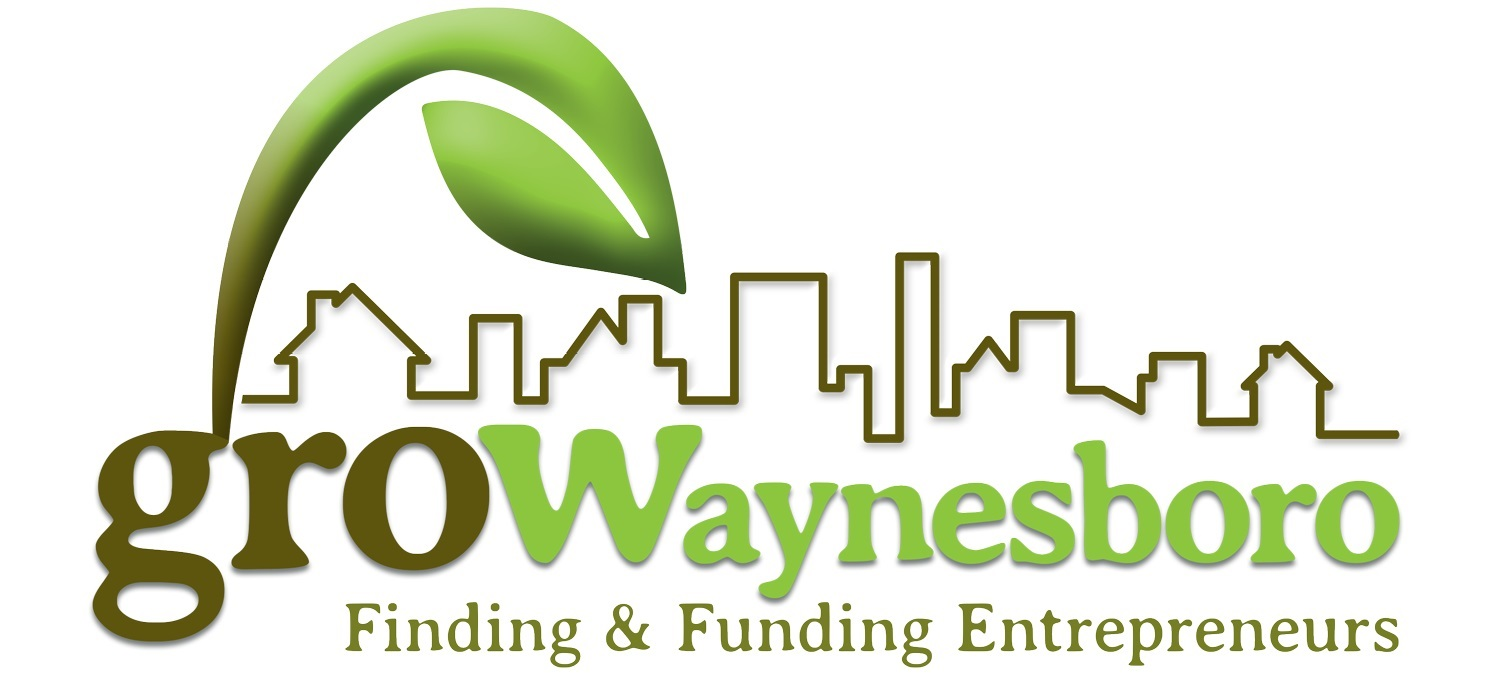 Local entrepreneurs planning to launch a Waynesboro business in 2017 are eligible for $51,000 in start-up grants to be awarded by the City's small business development initiative, Grow Waynesboro. The 2017 Start-Up Competition will educate and fund local entrepreneurs who are launching new businesses, creating jobs, and filling storefronts.
The program is seeking local entrepreneurs who: 1) want to open a business by Sept 30, 2017, 2) are creating new jobs in the community, 3) are considering downtown Waynesboro and surrounding commercial districts as their location, and 4) desire and are able to use a grant of up to $25,000 towards start-up costs.
Want to learn more? Frequently Asked Questions
Important Dates
Saturday, January 7: Attend The Preparatory Workshop Led by your Small Business Development Center and Staunton Creative Community Fund Advisors. Join us for coffee and pastries and lots of discussion! We'll answer questions about the application process and provide advice about your business concept. You'll leave armed with worksheets and guidance to submit a strong application and be prepared for the upcoming classes. Sign up here to let us know of your interest - we'll be in touch with details of the location!
Tuesday, January 17: Applications Due. See www.GrowWaynesboro.com/be-it/
Tuesday evenings, January 24-March 14: Attend the 8-Session Business Planning Course. Led by business advisors from your Small Business Development Center and Staunton Creative Community Fund, you'll develop your plans, draft a marketing campaign, identify storefront locations, refine cash flow projections, and learn from local experts about legal and regulatory issues and the local services available to you. You'll also have hands-on assistance to prepare a strong written business plan and verbal pitch for the competition.
March 28: Business Plans Due.
Tuesday, April 4: Pitch Preparation Workshop.
Thursday, April 13: Live Pitch Night!
"This 2017 initiative builds on the successes of our smaller 2016 pilot program," says Courtney Cranor, Assistant Economic Development Director for the City of Waynesboro. In 2016, over two dozen small business proposals were submitted and three businesses received funding to open new storefronts and small-manufacturing centers in Waynesboro. "Attracting quality entrepreneurs and funding job-creating businesses for Waynesboro is important in an evolving economic climate," adds Cranor. "This year's pool of funding more than doubles the amount available to small businesses in 2016."
Grow Waynesboro's 2017 program is made possible with funding from the Community Business Launch (CBL) awards, announced earlier this year by Governor McAuliffe. The state provided a total of $300,000 in grant awards to five localities in the Commonwealth, of which the City of Waynesboro secured $60,000 for its Grow Waynesboro program. The program is administered through the Virginia Department of Housing and Community Development and managed locally by the Waynesboro Economic Development Authority.