Dec
1
Tue
Evening with the Fed: Education and Entrepreneurship in the Valley

@ Online
Dec 1 @ 4:00 pm – 6:00 pm
The Federal Reserve Bank of Richmond and the JMU Center for Economic Education invites grade 6-12 educators to attend a free virtual professional development symposium on the state of entrepreneurship in the Shenandoah Valley and the role educators can play in developing students' future entrepreneurial mindset.
During this symposium, attendees will hear from John Bailey Jones, senior economist and research advisor at the Richmond Fed, on entrepreneurship's role in the economy and the latest impact of current economic conditions.
Attendees will also hear from a panel of local experts, including Peter Denbigh of the Staunton Innovation Hub, Joyce Krech of the Shenandoah Valley Small Business Development Center, and Frank Tamberrino, president and CEO of the Harrisonburg-Rockingham Chamber of Commerce, on the entrepreneurship ecosystem in the Valley and opportunities for student engagement.
Finally, there will be sharing of classroom resources from the Richmond Fed, the JMU Center for Economic Education, and fellow educators.
Dec
11
Fri
Business Smarts – How to Create A Marketing Message That Connects and Sells

@ On-Line Webinar
Dec 11 @ 9:00 am – 10:30 am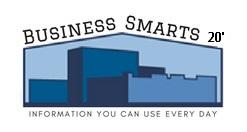 Note New Time:  9:00-10:30am
You've got a great product or service, one that could make a huge difference to your target market. The problem is your market isn't listening.
How do you create the marketing message that gets your audience to sit up, take notice, ask questions, and buy?
In this workshop, learn the foundation for creating a marketing message that connects and sells. Then work through the basic template for structuring that message. By the end of class, you will have the foundation and basic skills you need to create multiple marketing messages that connect and sell.
Presenter​​ Susan Vincent owned a small day spa in Staunton, VA called Body & Soul Day Spa, from 2000-2010. She grew the business by 35% at the height of the US recession. She sold the business in 2010 and embarked on learning more to help small businesses thrive and grow. Susan now handles copy writing and consulting for many small businesses both locally and across the US.
Register for this Business Smarts session here.
Business Smarts sessions are held on the 2nd Friday of every month with networking opportunities and guest presentations on a variety of topics.
The series is sponsored by your Shenandoah Valley Small Business Development Center and the Harrisonburg-Rockingham Chamber of Commerce. 
Dec
22
Tue
SBDC Offices Closed Dec 22, 2020 – Jan 1, 2021
Dec 22 2020 – Jan 1 2021
all-day
The SV SBDC offices will be closed from Dec 22 to Jan 1 so our Team can enjoy a Winter Break with (properly social-distanced) family and friends. 
In this chaotic and strange year, we have been so grateful for the opportunity to work with YOU, the businesses of the Shenandoah Valley. 
Over the past 31 (!) years, we have been blessed to meet, serve, and make friends with an amazing group of business owners, managers, and employees, as well as community partners in the cities and counties we serve. 
We could not be effective without our generous host, James Madison University, the support of Economic and Community Development Offices, the U. S. Small Business Administration, the Virginia SBDC Network, and collaboration with Downtown Initiatives, Chambers of Commerce, and others in our region.
We hope we have been a benefit to YOU on your business journey. We are humbled by the passion and dedication you have and are proud to support you.
Thank you for allowing us to share your journey.
Joyce      Rosie      Allison       Jalal      Sara      Lisa      Bill      Randy      Don      Diane     

Truong Minh