When:
February 16, 2016 @ 8:30 am – 10:30 am
2016-02-16T08:30:00-05:00
2016-02-16T10:30:00-05:00
Where:
The Bridge
1275 Goose Creek Rd
Fishersville, VA 22939
USA

Due to weather, we have a new plan for this free session:
Those wishing to learn more about GrowthWheel and the upcoming series should attend the February 23 session. It is FREE and will introduce the GrowthWheel program, the series, and how we will work together to help you Get Focused, Set an Agenda, Make Decisions, and Take Action!
Introduction to GrowthWheel:
For Owners, Managers, and Entrepreneurs -
Are you challenged to keep up with the daily routines in your business while also trying to focus on growth... but uncertain what to do first?
Join us for an action-oriented program designed to help businesses at all stages overcome barriers and take action to achieve goals.
Every business, from pre-venture to start-up to established enterprise, must address four key challenges.
You need an attractive business concept, lasting customer relations, profitable operations, and a strong organization.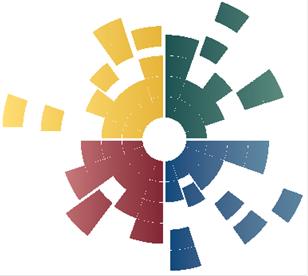 In the opening session, we'll introduce the SBDC's GrowthWheel® approach to meeting these challenges.  In viewing your business or organization from multiple perspectives, with a visual toolkit we'll supply, you can determine which areas to focus on in order to strengthen and grow your business in the coming year.
Note that this approach works just as effectively for non-profit and community organizations.
Join the 10-session workshop series Feb 23-July 12 to explore all 20 focus areas on your Growth Wheel. You'll address each one in a roundtable format with other participants, have lots of interaction and assistance as you Get Focused, Set an Agenda, Make Decisions, and Take Action!
Registration options available here.