When:
September 11, 2019 – September 12, 2019
all-day
2019-09-11T00:00:00-04:00
2019-09-13T00:00:00-04:00
Where:
Luray-Page Chamber of Commerce and Your Business

How does a small local business compete and deliver effective and engaging customer service to a rapidly changing market?
By creating an environment and customer experience that on-line or "big-box' stores cannot imagine - much less deliver.
Stand out in the crowd with an awesome brand that delivers a unique experience for your customer.
Join the Luray-Page Chamber and your Small Business Development Center in the Chamber Board Room
for a "Lunch & Learn: Customer Service Re-Imagined" on Thursday, Sept 12 from 11:30am - 1:00pm.
ALSO:
Take advantage of a FREE Small Business Consultation with Marc Willson, the Virginia SBDC Retail & Restaurant Consultant,
and your local SBDC Business Advisor.
We offer:
On-site visits. We come to you! and provide

FREE one-on-one, individualized appointment, where you can....

Gain

personalized

advice on any topic important to you
Learn

tips

that can be implemented immediately

Revitalize

your business practices and
Learn current

trends
Appointments are 1-1.5 hours in your business: 8:30, 10:00, 1:00, or 2:30.
Times may vary a bit, but we'll keep you informed of any adjustments.
Register for the Lunch & Learn and select Times for your Appointment below:
Questions?  Contact SBDC Advisor Lisa Franceschini at 410-991-2514 or email at francelm@jmu.edu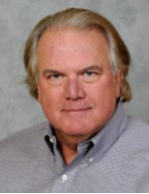 Marc Willson, VSBDC Retail & Restaurant Consultant
Marc has 35 years' experience helping retail, restaurant and tourism-related small businesses refine and promote their concepts to the public. Marc started his retail career in 1975 as co-owner of the largest distributor of Earth Shoes in the U.S. Since then he has held executive positions with retailers such as Britches of Georgetowne, Crown Books, Circuit City, and more.