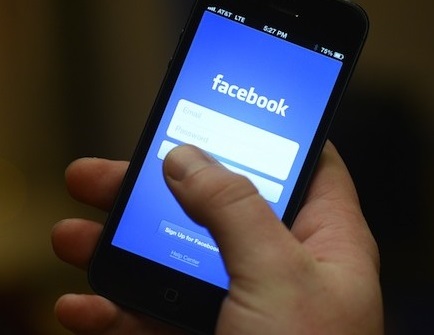 When used correctly, Facebook can be one of the best ways to interact with your customers and market your brand. All to often, however, business owners make simple mistakes that can actually push clients away rather than attract them. To help make sure your business is getting this most out of this social medium, Lisa Barone of Small Biz Trends compiled a list of the '10 Things You Should Stop Doing on Facebook.' These are the adapted Easy Facebook Mistakes to Avoid.
1. Using a Personal Profile for your Business Page
It can be pretty frustrating trying to look up a local business on Facebook only to find the owner has set up the page as a personal profile. When a business makes this mistake, it means people cannot 'like' the page or interact with it at all. It also communicates to other users that the owner simply doesn't know how to run a page correctly.
As a business owner, you must take advantage of the great functions provided to you when you correctly set up your profile as a business page. These include the ability for users to 'like' and follow your page, great advertising options, and detailed analytics.
Switching, or "migrating," from a personal profile to a business page is also as easy as following this link!
2.  Not Completing Your Profile
When you do correctly set up your Facebook page, you will notice it has a lot of places to put information. While you certainly don't need to overload your about section with an essay about your business, but be sure to actually put the information customers are going to want. This includes URLs to your website or other social media, your store hours, your phone numbers, and any other relevant or interesting information about the business.
As Ms. Barone put it "don't make [the customer] hunt for it, because they won't."
3. Using Facebook to Blast Press Releases
I think we can sometimes all be guilty of using Facebook as simply a broadcast medium, pushing a new event or blog etc. without providing any valuable content to the readers. As a social media, Facebook is indeed intended to be social. Rather than blast information at your followers, try to engage with them and create conversation. That's the best way to market yourself.
4. Ignoring Comments
As we stated above, Facebook is all about creating a dialogue with customers. If you're not responding to their messages and comments, how are you suppose to start a conversation? By talking with your customers, you truly do build brand loyalty by showing them that you care about their needs.
5. Not Monitoring Your Wall
With the point above in mind, however, you should also be aware of spam or harassing comments and remove them from your wall. You simply can't create content and walk away. Rather, you should keep an eye one what is being said and make sure everyone is "playing by the rules."
This, however, does NOT mean removing negative comments! Negative comments can be just as valuable as positive comments if you handle them correctly and publicly. In fact, you can read our other blog on how to best handle online criticism.
6. Liking Your Own Posts
This is simply a Facebook don't for both personal and business profiles. Unless you want to look like a newbie, avoid hitting that 'like' button on your own posts!
7. Ignoring Facebook Insights
Like stated above, one of the best perks of having a business profile on Facebook is the access to invaluable data provided free by Facebook Analytics. As Facebook continues to update, these Analytics only get better as well. You can find out information about your customer's demographics, find out what times and content work the best for engaging followers, and you can track your online growth. Facebook even allows you to easily download this data into Excel. As Ms. Barone put it, "you want to be using this information to better understand your audience, what they like, and how you can better reach them."
8. Using a Poor Quality Profile Picture
Another way to easily look like a newbie on Facebook is to try and fit a horizontal logo as your profile picture. Either the picture is going to stretch and cut the sides of, or it will be so small that no one can read it. Your profile picture needs to be clear, recognizable, and grab the attention of Facebook users. This mean making sure the photo is designed to work as a square, not loading it with text, and making sure it is not pixelated or stretched.
9. Not Utilizing Your Cover Photo
Alongside your profile photo, the top of every Facebook page has a space for users to input a cover photo, much like a banner. This is invaluable digital real-estate, and should be used to help push your brand and grab users attention. Use this space to add color, show your products or happy customers, etc. Have fun with it!
https://www.valleysbdc.org/wp-content/uploads/2014/07/Facebook-Mobile_Maria-Elena1.jpg
335
434
Joyce Krech
/wp-content/themes/sbdc-enfold-child/images/sv-sbdc-logo-fixed.svg
Joyce Krech
2014-07-24 11:39:25
2021-03-17 10:19:18
Easy Facebook Mistakes to Avoid