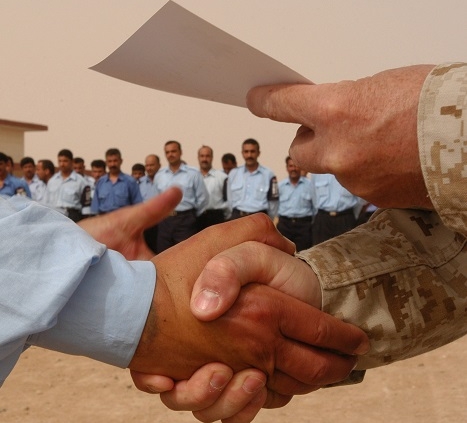 Each year, federal, state and local governments buy billions of dollars worth of products and services from businesses. In fact, many government agencies are actually required buy a percentage from their procurements from small businesses. If your business is looking into these options, there are a few steps to take to certify your business as small and obtain the registrations needed to begin bidding on government contracts.
These are the SBA's Steps to Registering your Business as as a Federal Contractor
1. Obtain a D-U-N-S number
Your business will first need to obtain a Dun & Bradsteet D-U-N-S® Number. This nine-digit number is unique to each location for your business. The assignment of a D-U-N-S Number is free for all businesses required to register with the federal government for contracts or grants. The SBA website has more information on acquiring this number. 
2. Register your business with the System of Award Management (SAM)
After acquiring your D-U-N-S Number, you must register your business with the federal government's SAM, which is the primary database of vendors doing business with the federal government. According to Federal Acquisition Regulations (FAR), all prospective vendors must be registered in SAM before they can be awarded any contracts, basic agreements, basic ordering agreements, or blanket purchase agreements.
In addition to allowing your business to work with government contracts, SAM can also be a marketing too. SAM allows Government agencies adn contractors to serach for your company based on different factors like ability, size, location, experience, ownership and more. SAM also informs its serachers of firms certified by the SBA under the 8(a) Development and HUBZone Programs.
3. Find the NAICS Codes for your company
For some administrative, contracting and tax purposes your business may also need a North American Industry Classification Systems (NAICS) code. This code classifies the economic sector, industry and country of your business. For Federal contracting purposes, you will also need to identify these codes in SAM. Read the Identifying Industry Code for more information.
4. Obtain Past Performance Evaluations
Businesses looking to get on the U.S. General Services Administration (GSA) Schedule for contracts should also obtain an Open Ratings, Inc. Past Performance Evaluation. In this process, Open Ratings will conduct an independent audit of the client references and calculates a rating based upon statistical analysis of the business' performance data and survey responses.
Additional Items Need for Registration
Along with your NAICS codes and D-U-N-S Number, your business will need a few other items to complete the registration processes
– Federal Tax Identification Number (TIN or EIN)
– Standard Industrial Classification (SIC) codes
– Your Product Service codes (optional)
– Your Federal Supply Classification codes (optional)
 Local Resources
If you are a local business looking to learn more about government contracting, contact our friends at the Procurement Technical Assistance Center (PTAC). PTAC Provides personal counseling and seminars on working with local, state and federal governments!
https://www.valleysbdc.org/wp-content/uploads/2014/09/Handshake.jpg
440
467
Joyce Krech
/wp-content/themes/sbdc-enfold-child/images/sv-sbdc-logo-fixed.svg
Joyce Krech
2014-09-18 09:32:36
2021-03-17 10:19:18
Doing Business With the Government