Sep
23
Thu
Digital Marketing Tools to Generate Leads
Sep 23 @ 4:00 pm – 5:00 pm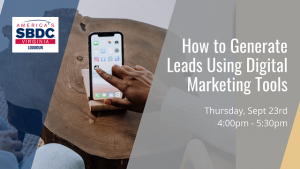 Turning online activity into sales using digital marketing tools can boost your revenue and profits. In this roundtable event you will hear from other local business owners about how they use digital media to grow their business. They'll share what tools and process helped them increase the number of prospects in their sales funnel.
This live session will cover:
What B2B techniques work to attract large enterprise buyers
How B2C, social selling and influencers can increase retail sales
How to use a customer relationship management system and curated content to merge lead generation and in person prospecting
How to use paid social media for special event marketing.
Join our panel of SBDC advisors and clients to learn how you can leverage these same tools to drive growth and profitability in your own business.
Our Speakers:
Angie Toney, Owner Angel Financial Services
Harish Bikmal, CEO Zenaviv
LaSondra Grey, Owner Reflections Image Center & Skin Care Institute
Mark Bradley, Owner Legacy Concerts
Terry Saeger , LSBDC Sales and Marketing SME
Elis Devlin, LSBDC digital marketing SME
Subodh Nayar, moderator
Registration: https://clients.virginiasbdc.org/workshop.aspx?ekey=900410060
---
A confirmation email with the Zoom login information will be sent after registration, please be on the lookout for it.
Oct
5
Tue
YouTube to Grow Your Business

@ Virtual Webinar
Oct 5 @ 1:00 pm – 2:00 pm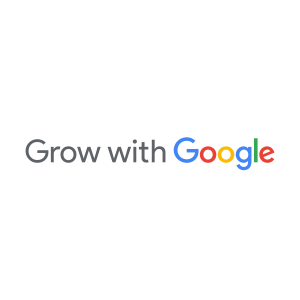 Let's talk about YouTube! Are you thinking of creating a YouTube Channel? Are you currently using YouTube for your business?
Now sure how to get started or how to build your channel? This is the webinar for you. Get best practices for creating your channel and compelling video content that promotes your products and services and drives engagement with your brand.
In this workshop we'll discuss best practices for:
Why you should have a YouTube channel
How to set up a YouTube channel
What's important to fill out when uploading a video
Making good creative, and how to target and measure the results
About Presenter Randi F. Penfil
Randi is a speaker for the Grow with Google partner program. She has more than 20  years  of experience helping small businesses  and nonprofits improve their digital marketing.
As a professional speaker and trainer, Randi has educated thousands of small businesses and entrepreneurs. Before becoming a Google-supported trainer, Randi educated and trained SMBs for Constant Contact as the Mid-Atlantic Regional Development Director. She brings enthusiasm and experience to every workshop and conversation about digital marketing. Her passion is helping small businesses take control of their digital footprint.
This series is hosted by Shenandoah Valley SBDC, Shenandoah Valley Technology Council, Blue Ridge Community College, Virginia State SBDC, Lord Fairfax SBDC, Central Virginia SBDC, and SCCF.