Aug
12
Fri
Business Smarts – How to Hug a Porcupine

@ Shenandoah Valley SBDC
Aug 12 @ 8:30 am – 10:00 am
We all know those people. They're defensive. Offensive. Suspicious. Impatient.
Just plain….prickly.
We can't respond in kind. It's bad business. So, we try…to be patient. Compassionate. Helpful. Understanding. But is that even possible?
It is.  It's just not easy. In this session we'll explore ways to stay calm and effective even when those quills are aimed and ready to fire.
Presenter: Jennifer Testa's personal mission statement is to positively affect the lives of those around her. She accomplishes this mission by offering workshops focused on strategic planning, leadership development, conflict resolution, team building, personality/behavioral assessments, customer service, communication, and more.
With Bachelor's Degrees in both Human Resources and Psychology from Auburn University and a Master's Degree in Adult Education from James Madison University, Jennifer is able to combine her educational experience with over 20 years of work experience to help others grow both personally and in their relationships with each other.
$15 for Chamber Members $20 for Non-Chamber Members
Aug
17
Wed
Smart Business Growth: More Money! – A Solution that Doesn't Always Work?

@ Virtual Webinar
Aug 17 @ 12:00 pm – 1:00 pm
Grants, Loans, and Investments! Oh My!  Successful growth means using money strategically and understanding its true impact on your business.
Join us for this Small Business Growth interactive webinar series in partnership with Luray-Page County Chamber of Commerce. Held on the 3rd Weds. of each month, these discussions will challenge your way of thinking and help you avoid common pitfalls as you grow your business whether you are just starting out or have years of experience!
RSVP to events@luraypage.com or 540-743-3915 by the Tuesday prior to receive the Zoom link plus session materials.
Sep
15
Thu
Start Smart Workshop

@ Virtual Webinar
Sep 15 @ 10:00 am – 12:00 pm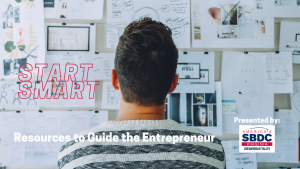 Do you reside in the Shenandoah Valley area of Virginia and are thinking about starting a new business?
Do you have questions about how to move forward? Are you considering moving your hobby into a more structured business form? Have you already started your small business and now realize you may have missed a few things?
Your Shenandoah Valley SBDC has answers, information, and resources to help!
In our Start Smart Workshops, we discuss the path to good decisions and a successful start. You'll learn to take a thorough 360° approach to your business and all its components – from product development to target marketing to financial projections and bookkeeping. We also cover the regulations and registrations you need to know.
Follow-up appointments are then available with SBDC business advisors to focus on your individual business growth needs.
Thank you for your registration to Start Smart Workshop via Zoom Time: September 15th 10:00am. Please find the Zoom link and review PDF Workbook attached in the reminder email 48 hours in advance. Please let me know if you are unable to attend or have questions via email to duganaj@jmu.edu
Thank You! Allison Dugan, Shenandoah Valley SBDC