Join us every 2nd Friday from 8:00-9:30am for information you can put to use right away. Each session includes networking time and great discussion!
Visit our Web Calendar for details of any session.
2020 -
Jan 10:  Leadership: Motivation vs. Inspiration
Feb 14:  Leadership: In the Mountains and Other Places
Mar 13: Leadership: Finding Strength as a Small Business Owner
Apr 10: Email Marketing: The Secret Weapon You Need to be Using
May 8:  Leading through Difficult Times
June 12: What You Don't Know about Google
July 10: Managing Diversity in Domestic and International Workspaces
Aug 14: Yes, You Can Say That: Difficult Conversations, Challenging Topics, and Providing Feedback
Sept 11: Taking Flight with Customer Service
Oct 9:  Small Business Planning Strategies for Year-End
Nov 13: Harnessing Brand, Strategy, and Culture to Attract Customers, Employees, and Suppporters
Dec 11: Creating a Marketing Message that Connects and Sells
The series is sponsored by your Shenandoah Valley Small Business Development Center and the Harrisonburg-Rockingham Chamber of Commerce.
Location: We meet in the JMU Ice House, 127 W Bruce Street, Harrisonburg.
Parking: You have several options - On Bruce Street in marked spaces (2 hour limit). The Water Street Parking Deck or the Municipal Lot (watch out for permit-only spaces or time limits). And the JMU Ice House parking lot across Bruce Street from the Ice House. Parking Permits ARE required for this lot. You can obtain one at the main desk just inside the JMU Ice House doors.
Fees: there aren't any! But we do hope you'll pre-register.
Coffee selections provided by Broad Porch Coffee.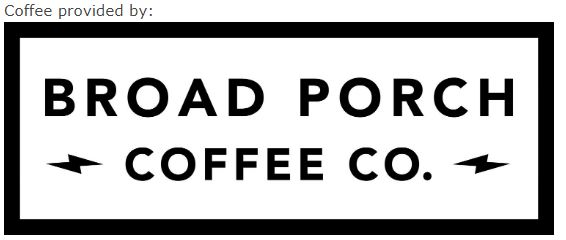 Weather Concerns: If inclement weather is expected on a Business Smarts date, we will follow the lead of Harrisonburg City Schools. If that system is closed or calling for a 2-hour delay, the Business Smarts session will be cancelled. Check TV or radio "Closings" lists or our Events Calendar for updates.  We will do our best to re-schedule and keep you informed via this page, the Web Events Calendar, and our e-newsletters.