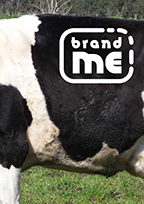 defining your company
to the world...
 ... a new series devoted to the many aspects of branding your business.
Session 1 ~ Sept 4 or Sept 5
Branding 101: the who, what, where, and why of a value-adding brand
This kick-off to our Brand Me! series explores what branding is, how it works and how it can be used to help improve your business.  In addition to learning branding basics, attendees will have the opportunity to evaluate and get feedback on their business's current branding strategies. We'll lay the foundation to prepare you for the next four sessions where you'll dig deeper into the components of effective branding for your business.
Presenter Betty Hoge is an SBDC Certified Business Advisor who brings practical, proven experience in business ownership and marketing as well as training and teaching experience to this discussion. Betty will provide attendees with worksheets and guidance to prepare for the remaining four workshops in this series.
A business brand is about much more than colors, logos, or Twitter feeds. This nine-hour series offered over several weeks provides the opportunity - and time - to evaluate, get feedback, and develop strategies for improving your own
business brand.
The introductory session Branding 101 will be offered in two locations:
September 4, 8:30-11:30am: Old Courthouse, 2 S. Main Street, Lexington, Virginia
September 5, 8:30-11:30am: Rockingham County Government Center Community Room, Harrisonburg, Virginia

Session 2 ~ Sept 20
Written Identity
In today's fast-paced information marketplace, the solidarity of words and images matters more than ever. What are your words communicating about your company's products, services and - more importantly - personality and values to potential customers and clients?  This session will lead participants through understanding the impact of words in a brand identity system, provide exercises for honing the business message into taglines, hooks, and promotional copy, and discuss business writing and speaking that inspires action.
Presenter Karen Lawrence is a writer, publicist, and social media consultant who specializes in harnessing the power of storytelling, both in business and personal development.  Her company, KLCreative Media provides innovative and personalized outsourcing strategies to organizations seeking a fresh approach for connecting to clients and customers.  Karen has worked in human resources, non-profit development, and retail and restaurant management, and is currently a partner in a business consulting collaborative in Staunton.
Visual Identity
With lots of examples and discussion of best practices, we'll review the graphic components of a brand identity system. We'll talk about how the right professional graphic designer can help bring your identity to life and the importance and use of branding briefs and design guides. Finally, we'll discuss key considerations for design, including colors, typefaces, applications, and audience.  Bring your questions for discussion.
Presenter Trudy Cole has been a professional graphic designer for 25 years. She specializes in brand identity systems and has produced numerous identities of local and national distinction, notably James Madison University and, most recently, Mount Crawford Creamery.  Trudy serves as a Professor in and Coordinator of the Graphic Design Program at James Madison University, where she teaches Brand Identity courses.
September 20, 8:30-11:30am:  Smith-West Room, Augusta County Government Center, Verona, Virginia

Session 3 ~ Sept 25
Electronic Identity
Every business has some degree of an online presence. How do you appear in search engines? When people find your online space, whether it be a Website, Facebook page, or other social media, what is your message?  How do people view your content—on a phone or from a desktop?  We'll address these questions and more as we discuss a list of factors and best practices for your online identity.
Presenter William Roy is the Web Accounts Manager for McClung's web division "Immerge". In the past 8 years, he has held positions as web designer, web developer, and project manager. Now he's using his experience to work with clients at the beginning of the redesign process.
Public Identity
Live your brand: expressing your company identity includes everything about how you and your team interact with the world, from your work space to how you dress; from your social media engagement to community involvement.  We'll talk about sharing and reflecting who you are with employees and clients.
Presenter Joey Groah is a partner + writer + director + producer at DIGICO Shoot | Post | Design, a creative firm specializing in video production and motion design for clients in advertising, marketing, and corporate communication. Joey is also currently serving as President as the Shenandoah Valley Technology Council, a Central Virginia-based organization uniting creators and users of technology.
September 25, 8:30-11:30am: South Board Room, Augusta County Government Center, Verona, Virginia
Register for this series here